I talk a lot about being married.
It's wonderful, and I think our relationship warrants a little bit of attention. Chad, my husband, deserves the world. A little corner of my blog pales in comparison to the space he takes up in my heart.
Cheesy, but true.
I recently noticed that I haven't explicitly described meeting Chad, or how he came to propose. Here's the highlight reel:
high school sweethearts
small, small town roots
under the stars
made-for-tv moments
If you'd like a bit more detail, see below.
Everyone Knows Everyone
Chad and I both grew up in the small, isolated town of Gunnison, Colorado. Many locals can attest to a singular truth: if you grow up in the valley, everyone knows everyone. You are never really introduced.
When we were 9 years old, Chad and I played on the same baseball team. We were the Pirates. I distinctly remember telling my dad about a boy named Chad—I didn't like him much, because he wore white baseball pants to practice.
Several years later, I found out that Chad was my best friend's cousin. We often ran in the same family circles, with impromptu lunches in their grandparent's' kitchen or at George holiday barbecues. One year Laura asked me to come with her to a poker night at Chad's house, though I had no clue how to play.
Chad and I were casual acquaintances; throughout high school he would shoot me messages to check in—he'd ask how I was, how softball was going, if I thought about my summer plans. Each time we'd have a brief, polite conversation that never lasted long.
During my junior year of high school, I decided to extend that conversation. It didn't take long for messages to evolve into morning study sessions at school, hugs in the parking lot, and a sincere exchange at Mochas Coffee House, where he asked me to be his girlfriend.
We've been together ever since: through a year of distance after Chad left for college at Colorado School of Mines, living in different cities as I pursued a degree at University of Colorado Denver, and years of growing into ourselves as separate adults, side-by-side.
The Proposal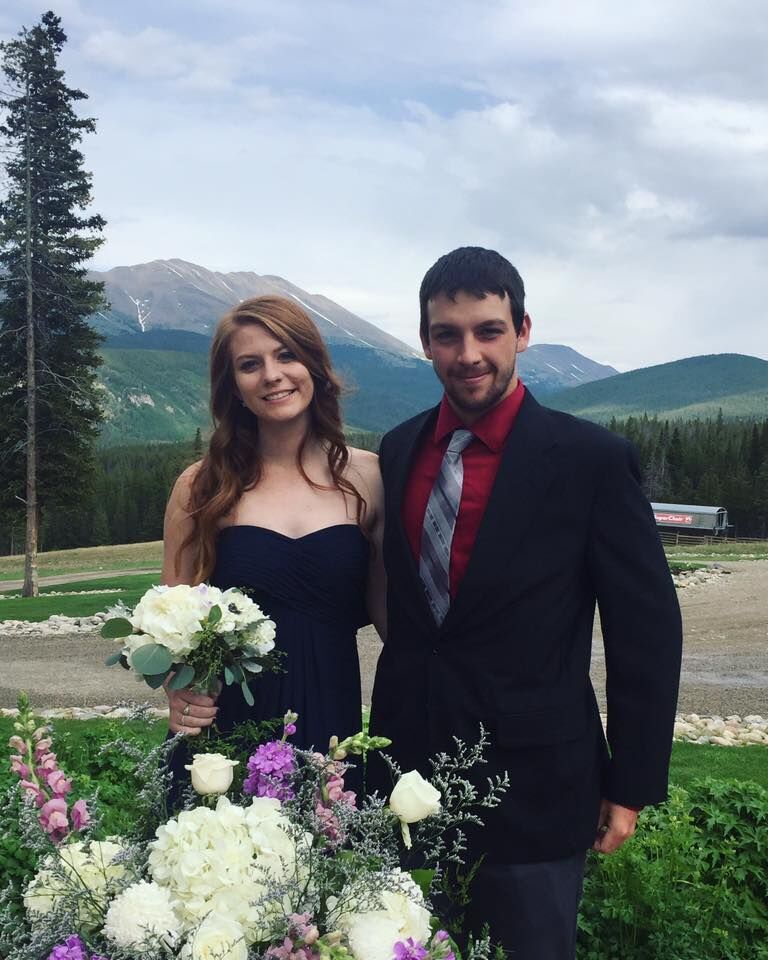 On our first date, Chad and I went on a walk around his neighborhood. We decided to go to a nearby park, where we laid on the grass and looked at the stars. Throughout our relationship, we've looked fondly back at that evening, and have ever since tried to pause to glance upward at night.
In November 2016, we celebrated our 5 year anniversary in Winter Park, Colorado. We went out to dinner, then Chad suggested that we find somewhere to look at the stars, just like we did on our first date. Once we drove around, nearly got his Jeep stuck in the mud, and found a private park, we peered at the stars through the darkness.
Chad then knelt down on one knee, and very sweetly said, "We started looking at the stars 5 years ago. Will you keep looking at them with me for the rest of our lives?" I instantly said yes, and we had a new memory to celebrate.